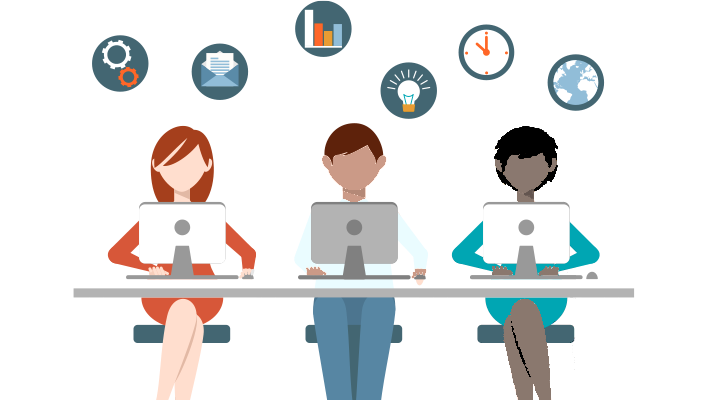 About Us
Nexilis is an Insurtech company, with an accomplished team of Insurance and IT experts. Nexilis has designed and architected a seamless business solution that incorporates emerging technology tools and environments while adhering to basic insurance principals and requirements.
Team
Company Executives have over 62 years combined experience in the P&C insurance industry, providing IT innovative solutions and services while managing US and global organizations.
Leadership: The Team behind Nexilis' next generation Cloud Platform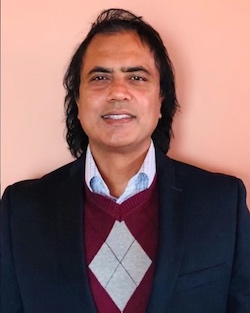 Emanuell James
CEO
A serial entrepreneur and seasoned IT Executive with a global perspective.In the past 25 years, he has been a founder, investor, board member, and leader of international organizations. Emanuell was co-creator and partner in one of the initial wireless speech recognition software product and integration companies, Wirenix, which was acquired by a European Telecom giant. He has also lead startup Edgesys RFID a builder of RFID POS and logistics application systems, startup incubator emaxers Inc, and Edgesys, a consulting services organization servicing the P&C insurance industry in the US.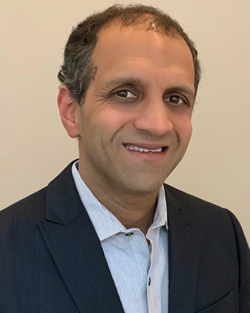 Venkatesh Natarajan
COO
A product and customer centric executive focused on delivering results Venkatesh has 25 years of experience across product, business development, and strategy. He has led global teams in product management, technology and strategic growth initiatives across several industries. Before joining Nexilis, Venkatesh was the Leader of the Dun&Bradstreet Data Exchange, an alternative data marketplace focused in financial services. He led all functions including partnerships and business development, with a laser focus on bridging technology, data and analytics to solve market needs. Venkatesh also has managed several multi-million-dollar SaaS and API product suites including successful global launches. Prior to Dun&Bradstreet, he has had several progressively expanding roles, across marketing, strategy and finance - at Hertz, Ernst&Young, ASCAP and KPMG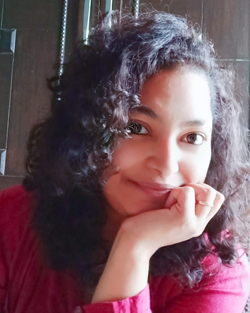 Kavita Nair
HR Head
Kavita Nair is an HR professional who has worked with multiple industries. She is an alumnus of ICFAI and has her MBA in Human Resources and Marketing. She has over 13 years of national & international experience spanning across various functions of HR like Administration, Employee training and Organizational development. She has participated in the design and application of company policies to enhance and uplift the work culture.
She is passionate to facilitate organizations to work in coordination with their people and achieve growth and success.
Advisory Board
We have a seasoned Executive level Advisory Board guiding us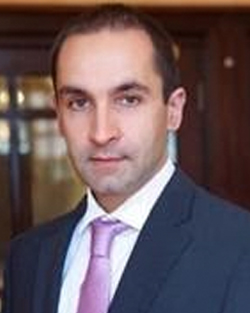 Mathieu Gorge
Mathieu Gorge is the CEO and founder of VigiTrust (2003). Mathieu is an established authority on IT security and risk management, with more than 20 years international experience. He is in high demand as a speaker at international security conferences, such as RSA, ISSA and ISACA, due in no small part to his reputation, experience and the success of VigiTrust's 5 Pillars of Security Framework™.
Mathieu's areas of expertise include PCI DSS, GDPR, CCPA, HIPAA, VRM and ISO 27001. He has been involved in payment security for more than 15 years and works closely with the PCI Council in the US and EU.
Mathieu is the current President and Chief Security Officer of the French Irish Chamber of Commerce. He has also served as the Chairman of Infosecurity Ireland and was an Official Reviewer for ANSI. He is the founder of the PCI DSS European Roadshow, running since 2011.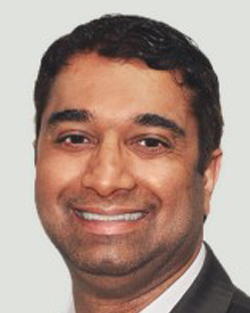 Krishna Malyala
Krishna is the CEO of TLC and is renowned to being creator and inspiration on many fronts—but is first and foremost, is an innovator with a knack for seeing how things can be better. Starting in Computer Engineering at Penn State, with a minor in Computer Science, Krishna then earned an MBA at Rutgers University in strategy and finance, and later served as White House Presidential Innovation Entrepreneur in residence, VP of Innovation at Citi, CTO of WISP Inc., and is the inventor of the AOL/NetZero Accelerator (sped-up dialup and wireless modems). More recently, Krishna turned his attention to the world of realty. There, he saw an opportunity to use technology to create a better home buying experience for homebuyers and real estate agents.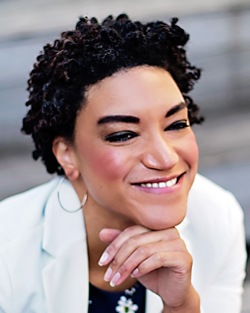 Jessica Robinson
Jessica Robinson is a cybersecurity leader with a different approach. She is CEO at PurePoint International, and their brand Consciously Secure Living (CSL). Since the company started, CSL has addressed unique and important concerns raised by members in our PurePoint community to support our leaders where they are and help them create inner security so they can create outer security for those they care about most, particularly, vulnerable and underrepresented populations, including people of color, women and Black communities.
PurePoint helps CEOs prevent data breaches by bridging the gap among data security, cyber risk, and privacy. PurePoint International is the #1 security company of choice for women-led and/or owned businesses and organizations globally and is the winner of the JCI Philippines-New York ICON of IMPACT Award for International Affairs and Women's Security for our work with CEOs and innovative approach with global businesses.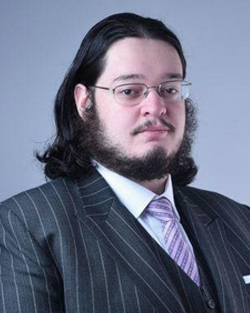 Barry Dynkin
Barry Dynkin is the Co-Founder and President of Atlas Cybersecurity. He is also the Co-Executive Director of the American Cybersecurity Institute. He was a legal researcher on the Tallinn Manual on Cyber Warfare 2.0 and a contributing author on Law Firm Cybersecurity, a publication of the ABA, and has published numerous papers on a variety of legal, cybersecurity, and cyber warfare related topics. He was also on the staff of the Journal of Law and Cyber Warfare. Barry is also a Board Member of ISACA New York Chapter.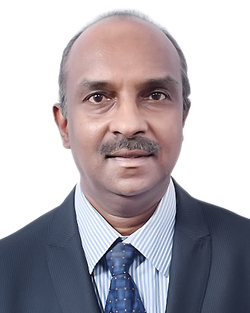 Ignesius Ernest Thambyraj (Ignesius)
Ignesius Ernest Thambyraj (Ignesius) is a Cloud Technology and Software Product development leader with over 30 years of Software industry experience in Enterprise Systems, Cloud Infrastructure and High-Performance Computing.
Ignesius is currently the Director General at Cloud Computing Innovation Council of India (CCICI).
Ignesius has been the Engineering Head/Architect for IBM healthcare client Kaiser Permanente for their Large Unix Cloud Datacenters and the Technical Director at IBM Systems and Technology Lab for IBM Power Systems - Unix (AIX) Development Lab and High-Performance Computing Lab. He has been the Head of IBM Center of Excellent for High Performance Computing at IBM India and the lead for Collaboration projects with IBM T J Watson Research Centre. He has also served as the Engineering Director at AMD for GPU accelerated solutions for Deep Learning and other HPC verticals.
He has worked at IBM Raleigh, USA as the technical lead in the development of IBM Network router software and at IBM Boca Raton, Florida, USA as the component lead in the development of IBM Virtualization.
Ignesius is a founding member and Lead Software Architect at Centre for Development of Advanced Computing (C-DAC) for the development of India's first Parallel Computer PARAM.
He has been an Industry Member (Ex) – Expert Group on Infrastructure - National Supercomputing Mission (NSM) - Government. Of India
He is also currently serving as a Technical Committee Member, Bureau of Indian Standards (BIS), Department of Electronics and Information Technology, Government. of India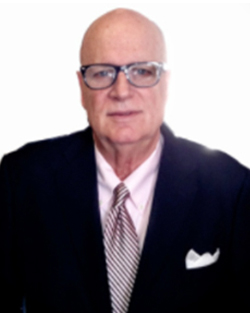 Charles Muratore
Charles Muratore is the founder of Integrity ACLM Inc.—a New York City based executive recruiting and management consulting firm. He is a Cornell Graduate with over 40 years of experience in building team for Corporations. Charles has handled staff augmentation for companies within each major industry including banks/financial institutions, advertising agencies, CPA organizations, law firms, and Fortune 500 companies.
In the last 25 years his core strengths have been withProperty &Casualty (P&C) insurance carriers and insurance brokerages. Told 40 years ago that he'd never succeed in the recruiting business, Charlie is still disproving his challengers forty years later. A core belief that motivates him to succeed, which he also uses to train his staff and other sales teams is "sales begins with a NO."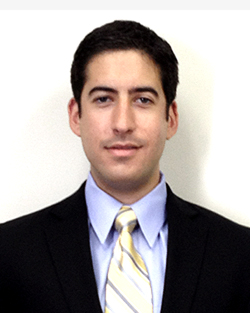 Daniel E. Cohen
Daniel is a Commercial Executive and Commercial Lines Director of Cohen Partners, LLC and a licensed Property & Casualty and Life, Accident & Health insurance broker. He works with various industries and businesses to provide comprehensive property & casualty programs for all commercial insurance products. In addition to his expertise in commercial insurance programs and practices, Daniel specializes in cyber insurance products and cyber risk for tech and non-tech companies alike. He holds the Cyber COPE Insurance Certification (CCIC) from Carnegie Mellon University's Heinz College of Policy & Information Systems, and has presented at numerous cyber security, legal, and ethics seminars to promote knowledge of cyber insurance programs and education of underlying risk factors.